ZAMBOANGA CITY HIGH SCHOOL(main)
"Scientia ad Sidera"
The Pursuit of Excellence Through Education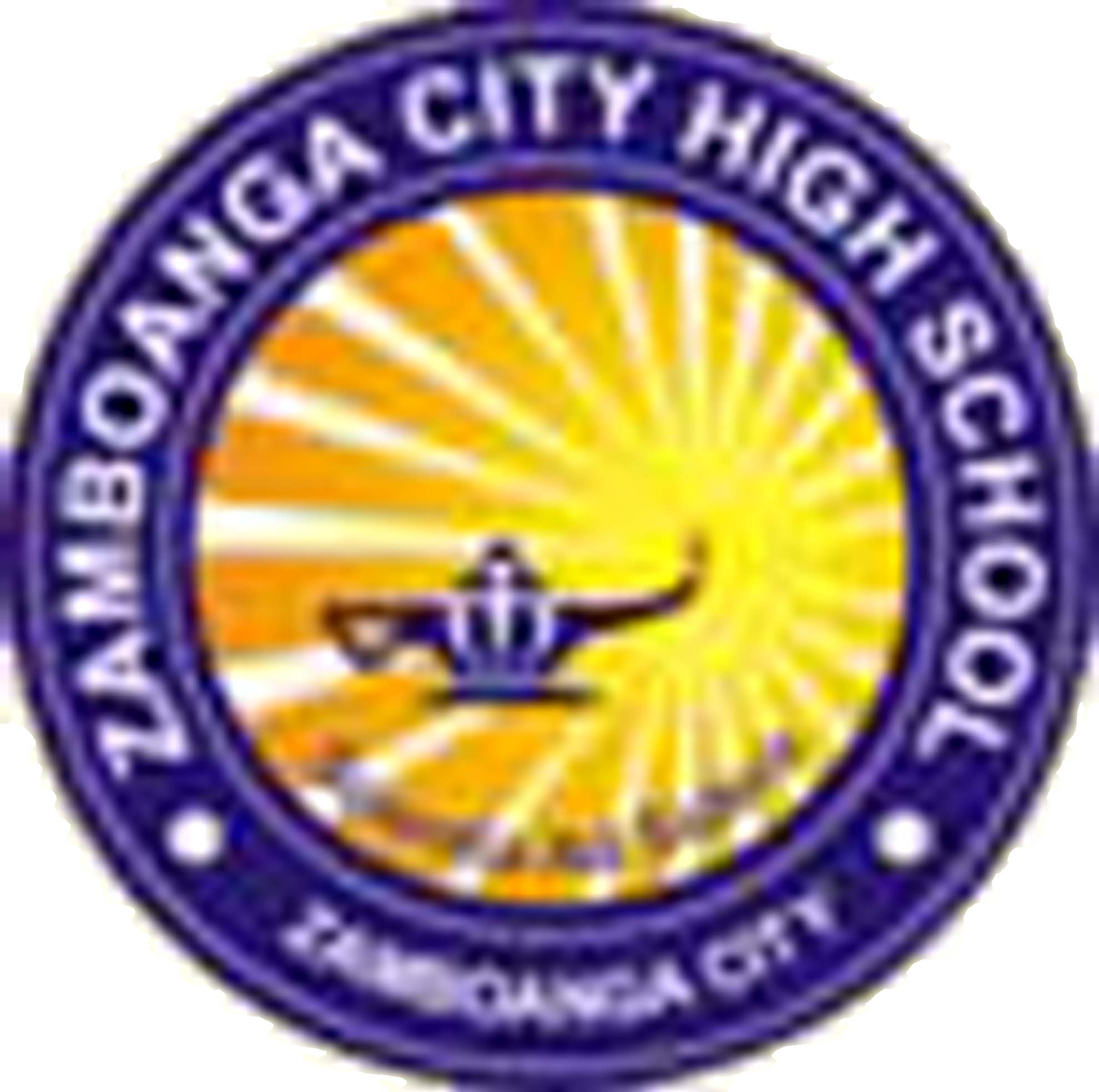 ADDRESS: Don Alfaro Street, Tetuan, Zamboanga City 7000
TEL. NOS.: (062) 993-0603; 991-0805; 991-7698
TELEFAX: (062) 991-7697
E-MAIL: zchs@pldtdsl.net


MISSION
The mission of Zamboanga City High School(main) is to develop confident, self-directed, knowledgeable people who are morally and socially responsible capable of learning of enjoying life and prepared for further learning and to meet the demand of the 3rd millennium.
VISION
The vision of the Zamboanga City High School(main) is to be a learning center of excellence in Zamboanga City with modern instructional materials and facilities with a powerhouse faculty: A showcase of the city school division in terms of its program thrusts and projects Zamboanga city's pride in its productive graduates - all participating citizens of the community.
=========================================================================
HISTORY
Zamboanga City High School(main) has a total population of 9,876 today - a far cry from its humble beginning way back 1945 which marked the formal opening of the school with classes held under tents donated by the United States Army.

Founded on August 28, 1945 as a counterpart of the Provincial High School in Dipolog, Zamboanga City High School has risen from its lowly state. As a response to its first principal's suggestion, another school was created in a new site at the old Lantaka flats where its first classes were held, and this was called East City High School while the original one located in Baliwasan, was named West City High School.

In 1956-57, the two schools were merged into one high school. It was then moved to Pettit Barracks, the present site of Zamboanga City High School (Main).

Along with its progress, were professionals it has produced, some of who are the high-ranking officials of Zamboanga City today. Known lawyers, engineers, nurses and many others sentimentally looked back at Zamboanga City High School where their potentials were harnessed and developed.

At present, Mrs. Eloisa B. Ruste, is the sixth principal and is on her eleventh year at the helm of ZCHS Main.

Today, with 9,876 students and 304 teachers, the school has long since outgrown the old main campus and has moved lock, stock, and barrel to a new and much bigger home in Tetuan.

As the school continues to grow, its journey towards the development of the school system and the success of its students continues to be its top priority.

The contribution of ZCHS Main to Zamboanga City's progress and development will always remain - for its teachers are equipped with skills and knowledge and are dedicated to keep the school's fire forever burning.

ZCHS Main will continue its remarkable achievements and continue to give quality education to the children of Zamboanga City. Of that, all can be sure.